International Certification in Distribution Management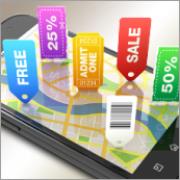 Objective: To provide a management focus and managerial framework to the field of marketing channels. Theory, research, and practice are used thoroughly and blended into a discussion that stresses decision making implications.
Introduction

1. Marketing Channel Concepts.
2. The Channel Participants.
3. The Environment of Marketing Channels.
4. Behavioral Processes in Marketing

Channels

5. Strategy in Marketing Channels.
6. Designing the Marketing Channel.
7. Selecting the Channel Members.
8. Target Markets and Channel Design

Strategy

9. Motivating the Channel Members.
10. Product Issues in Channel Management.
11. Pricing Issues in Channel Management.
12. Promotion through the Marketing

Channel

13. Logistics and Channel Management.
14. Evaluating Channel Member Performance.
15. Electronic Marketing Channels.
16. Direct Selling and Direct Marketing

Channel Systems

17. Marketing Channels for Services.
18. International Channel Perspectives.
Editor's Desk
Say you're going to do something and then do it. If you make plans to meet your friend, don't ditch him for some random date. Likewise, if you commit to go on a date with someone, don't back out at the last minute for no good reason. If you don't want to commit, don't commit. If you're not sure whether you can, check and see. If circumstances change and you have to adapt or postpone the arrangement, that's fine too. If someone doesn't want to make an appointment and then realize he'd rather chill instead. He doesn't want to give ... Read More